"Eco-friendly, artistic, chic, relaxing…."
Nestling in the forest of Suye Hill National Park, just 10 minutes from Arusha town centre, Karama Lodge is the perfect combination of comfort, style, and one of the most environmentally friendly lodges in Arusha. It is the ideal home base for Tanzania safaris or for a restful night's sleep before climbing Mt. Kilimanjaro.
Karama Lodge & Spa Rooms
Our accommodation is consisted of 22 stilted cabins constructed of local materials in accordance to the sensitivity of the fragile environment. All cabins are easily convertible from double to twin. Each cabin has a private balcony, open to the garden and the views of Mount Kilimanjaro and Mount Meru. Indoor decoration is designed and made by the lodge providing a warm and romantic feeling. Hot water is available 24 hours. Monkeys are often to be seen jumping from tree to tree or running around the garden, guinea fowls and squirrels are also frequent visitors to the lodge.
Karama Lodge & Spa Restaurants & Bars
Karama Lodge and Spa has the best Continental Cuisine in Arusha. Our food is known by visitors and Arusha residents for being "delicious, fresh and plenty". Our professional chefs will spoil you with breakfast, mouth-watering daytime snacks, and sophisticated lunch and dinner options all made from fresh local Tanzanian products. Our daily specials consist of tender meat, fresh fish and juicy chicken served from the grill and plenty of healthy vegetarian options. Most of the vegetables served are grown organically in our own garden. Special dietary needs, such as vegans and vegetarians, are catered for. Our friendly staff will look after your preferences as soon as you make them known. We provide group lunches and dinners, buffets, cocktail or birthday parties and lunch boxes on request by prior arrangement. There's something enticing for everyone! Our aesthetic lounge is a great spot for sundowners, refreshing cocktails, and freshly brewed coffee with cookies while music is playing gently. Both the bar lounge & restaurant offer a great view to the lush Karama gardens and to Mount Kilimanjaro and Mount Meru.
Karama Lodge & Spa Facilities
A beautiful salt water swimming pool with open deck nestled in the lush Karama gardens welcomes our guests to relax and enjoy the sounds of the surrounding forest.
Yoga classes are offered 3 times a week in the yoga room while different types of Massage, Aromatherapy, Manicure and Pedicure are also provided to our guests upon request.
A small curio shop with hand made collections by local women is also available for your African art & crafts shopping.
Our facilities also include: A Conference Centre, Room service, half day/full day trips and Safaris, 24-hour security, Safe & Luggage storage, Laundry, Telephone services, Wi-Fi, Transport to town and to the Arusha and Kilimanjaro airports.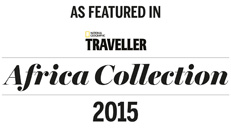 Karama Lodge & Spa
P.O. Box 1573
Arusha, TANZANIA
Tel. +255 (0) 754475188, 784290447